As part of the 2022 update for SoftStep2, we created a bootloader. This protects the SoftStep firmware from being corrupted and allows future firmware updates to be installed safely.
The bootloader is installed with a firmware update. We have made a couple of short videos to guide you through the process.
For computers running MacOS:
For Windows users:
Firmware Update Timeout Fix
If your firmware times out and fails, power cycle the SoftStep by unplugging it and plugging it back in, and start over.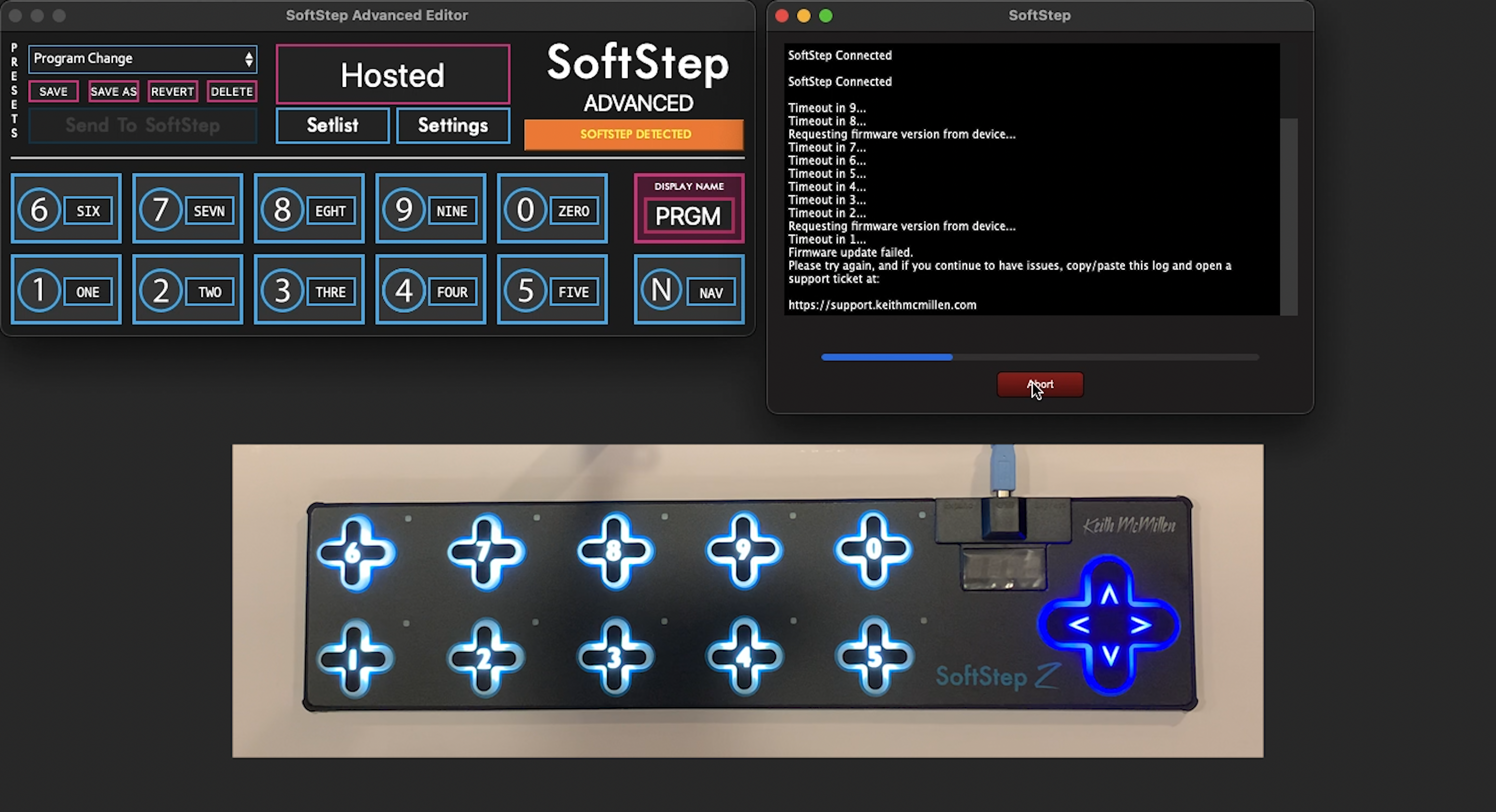 Firmware updates that have been interrupted will flash "SEND FW SYSX 99". Again, the solution is to power cycle the unit and start over.